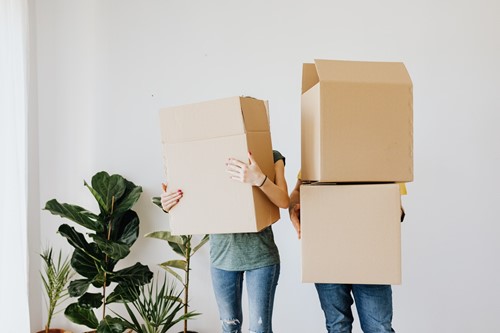 Renting a home is a complicated process. Whether you're a first-time renter or a seasoned pro, navigating the rental market can be overwhelming. Just like with buying a home, it's easy to make mistakes or miss important details. Here are some tips for avoiding common renter mistakes.
Read the Entire Lease
When you're choosing a place to live, it's crucial to understand the terms, conditions and all details included in the lease to avoid any issues or confusion. Some especially important things to look out for are financial details like how and when to pay rent, late fees and maintenance costs. Other commonly skimmed items that can cause problems are pet policies, decorating restrictions and more specific details like the number of vehicles allowed at the property.
Reading through your lease and any additional documents is important, but so is asking questions. Ask about anything you are unsure about. Open and honest communication with your landlord or property management company will ensure everyone in the agreement is on the same page.
Don't Skip Renters Insurance
Many managers and landlords require renter's insurance. However, even if it's not required, it's in your best interest to have a policy in place to protect you. Most policies cover damage or loss of personal effects in case of fire, flood, theft or other expensive and catastrophic situations.
Some landlords might require you to have tenant liability coverage as part of your renter's insurance. This doesn't cover your own belongings but covers any damage or loss you might cause to the property. For example, if you accidentally break a window, the provider will cover the costs of the repairs and potentially save you a bundle.
Clarify Costs
Unfortunately, it's extremely common for the advertised rent price to differ from what you end up paying every month. Some properties and communities include charge fees not advertised on rental listings. Community maintenance fees usually cover things like landscaping and parking lots but may also include the cost of amenities like fitness centers or pools regardless of use. If the property allows pets, clarify whether there is additional deposit or "pet rent" required.
Besides what's included in the rent check, your budget should include costs like utility bills, Wi-Fi and cable. These costs vary by area and service provider but all combine into your monthly living expenses.
The rental process is complicated, but as long as you know what to look for you can avoid common and expensive mistakes. Keep this advice in mind during your rental search in order to make the most informed decision.